How long does it take to prepare for the wedding? How long should it take to prepare the wedding to have the most complete, beautiful, impressive and happy wedding?
Weddings are a great holiday of everyone's life, so preparation is very important. We must ensure important procedures and work for the wedding but still have to create unforgettable memories for ourselves.
How long is the wedding preparation time appropriate?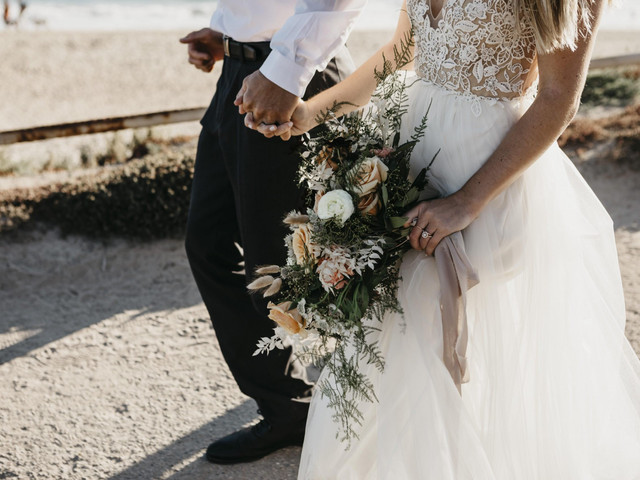 In fact, not everyone has the same time to prepare for a wedding, some will prepare for the whole year, some only prepare for a few months. This depends on the time held by our parents, grandparents to watch for a good day. Currently, there are many wedding packages available, which saves time in preparing for the wedding in several stages.
However, although there are many wedding services, you should still have specific plans with certain timelines. This will make it easier for you to prepare, avoid the case that you will not have a lot of work done until the wedding day, it is difficult for everything to go as you like.
Suggestions to prepare a wedding before 6 months
Below, we will give you suggestions on what to do before your wedding. Preparing for the wedding is 6 months – this time is quite suitable for you to be able to plan and execute important tasks.
Things you need to do during this preparation time include:
– See wedding date: Marriage is a matter of life. Therefore, choosing a good wedding date should never be ignored before formal ceremonies are carried out.
– Make a wedding budget: Without making a clear budget for the wedding, it will become a burden for the couple after the wedding day. Therefore, you should have a detailed statement of each item: total budget, total expenditure and total revenue.
– Order wedding invitations: Invitation cards are usually sent 1 week before the wedding day. So calculate the number of guests, then come up with an idea for the wedding invitation and arrange a print date for the scheduled time.
– Place the ceremony and party place: Do not book the party too close to the date, it will be easy to encounter price pressure, inadequate service. Not to mention, during the wedding season, the holiday season, the restaurant will often have no space. So, to be able to place the wedding party as you like, you should set up to book early.
– Find wedding dress patterns: Check out the trending or trendy wedding dress patterns and match the time that you get married. You can find to rent or order, depending on your finances.
– Choose the location to take pictures: Although you can take a wedding photo 1-2 months in advance, you should seek information about the wedding photo location first so that you can choose the location, beautiful and suitable photography style. unify.
– Select wedding car services: Find a professional wedding car rental service provider so you can rent a car to eat for relatives, wedding car. During the peak season, it is very difficult to rent a car, so plan ahead for it.
Preparing time for the wedding is very important, so you need to develop a clear schedule and timeline to ensure the work is done fully, well and happiest. Wish you all have a great day with lots of joy and memories.